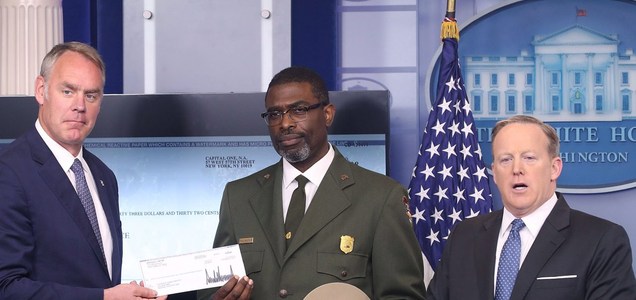 Duplicity In Actions 

I guess "The people are the ultimate guardians of their own liberty". President Trump Donated his check to the same department administering Obama's UN Agenda the Department of Interior. Federal land acquisitions and redistribution steeling Land from Ranchers and giving it into the hands of the Department of Interior and their cooperate friends, I guess it is business as usual. – It is what it is!

White House press secretary Sean Spicer (right) gave Interior Secretary Ryan Zinke (left) the first quarter check of U.S. President Donald Trump's salary, which he donated to the National Park Service, on Monday during the daily press briefing at the White House in Washington, D.C.